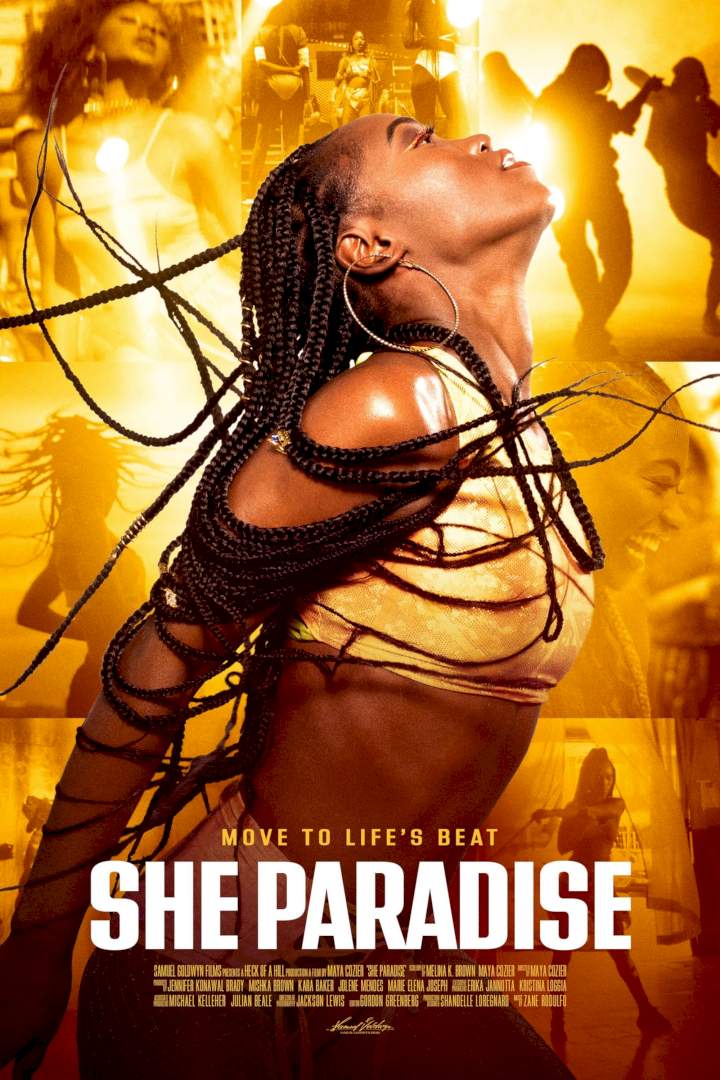 Seventeen-year-old Sparkle discovers a free-spirited group of soca dancers at a car show in the bustling streets of downtown Trinidad. Enamoured by the glimpse of sisterhood, she uses her wits to convince the dancers to take her under their wing. Brought into a dizzying nightlife of partying, glamour and money, Sparkle must make some tough decisions.
Dance promises 17-year-old Sparkle (Onessa Nestor) a way out of her sheltered, impoverished life with her grandfather, Papa (Michael Cherrie). She sneaks out to audition to be a backup dancer with a troupe led by Diamond (Kimberly Crichton). When she eventually joins the group after some smart maneuvering, Sparkle discovers that following her dream isn't what she expected as she's thrust into a life of partying and older men.
Release date: 19 November 2021 (USA)
Director: Maya Cozier
Cast: Onessa Nestor, Kimberly Crichton, Denisia Latchman, MORE
Watch Trailer Below…
Ensure you turn on post notifications to stay updated.